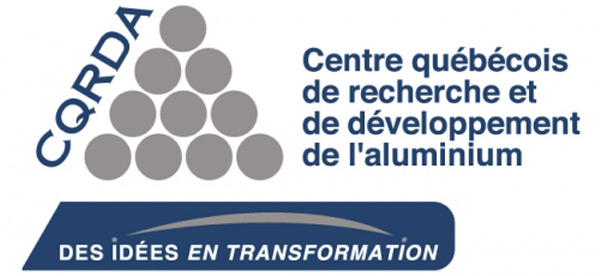 Centre québécois de recherche et de développement de l'aluminium (CQRDA)
Created in 1993, the CQRDA (Québec centre for aluminum research and development) actively supports networking between small-to-medium-sized businesses, teaching institutions and both public and private-sector research centres in Québec.
The CQRDA provides technical and financial support for creative and innovative promoters of R&D projects that propose promising new uses for aluminum.
Through its R&D watch and networking activities, the Centre has spent the past 25 years seeing to the productive transfer of knowledge and know-how and of new technologies that are contributing to the wealth of Québec.
The CQRDA is an invaluable reference on current progress in the Québec aluminum industry.
Contact:
Raphaëlle Prévost-Côté, RD administrative assistant
raphaelle.cote@cqrda.ca
T.: 418.545.5520